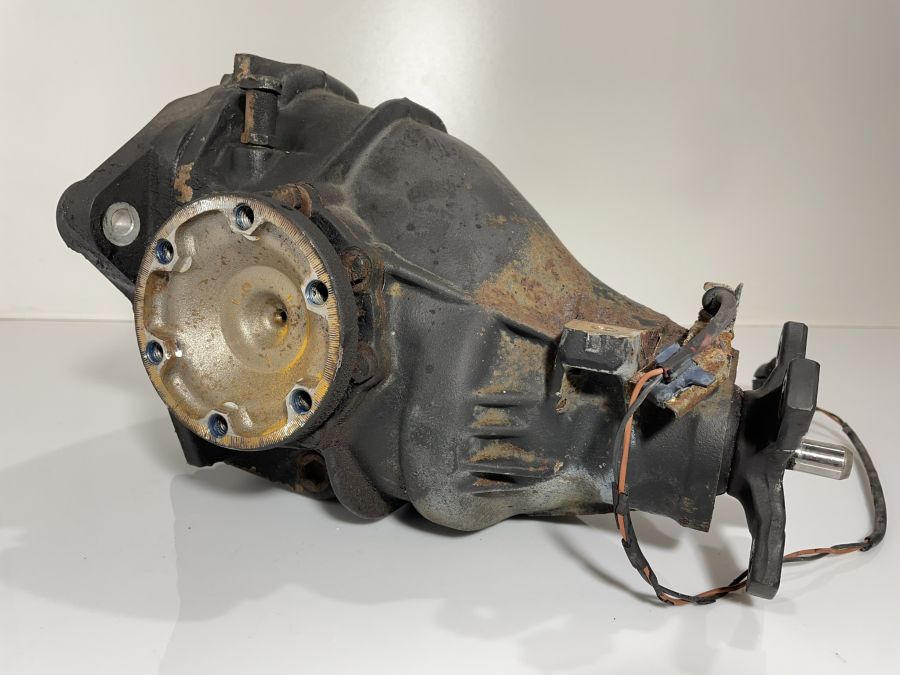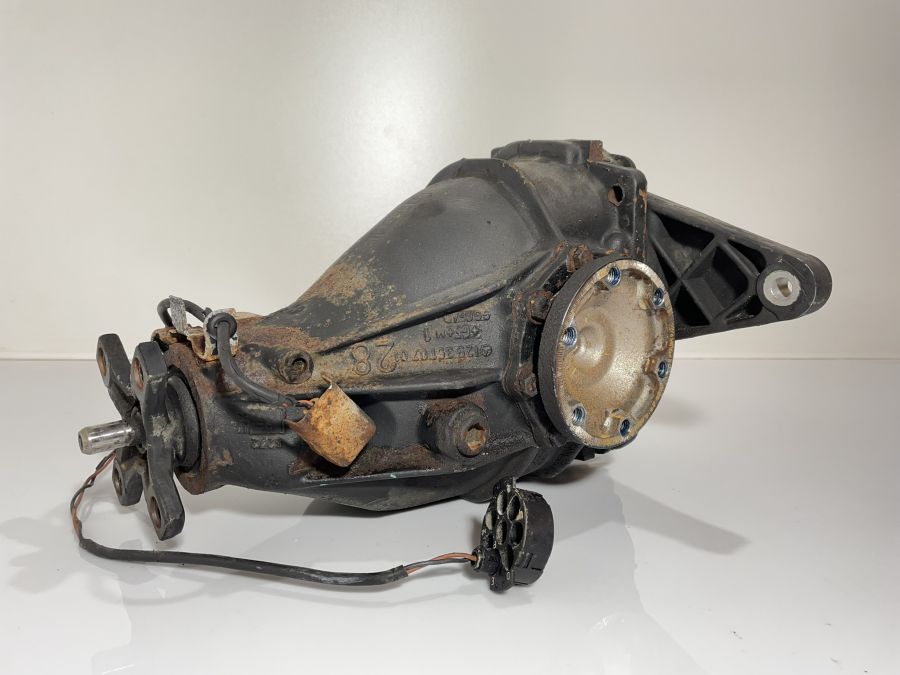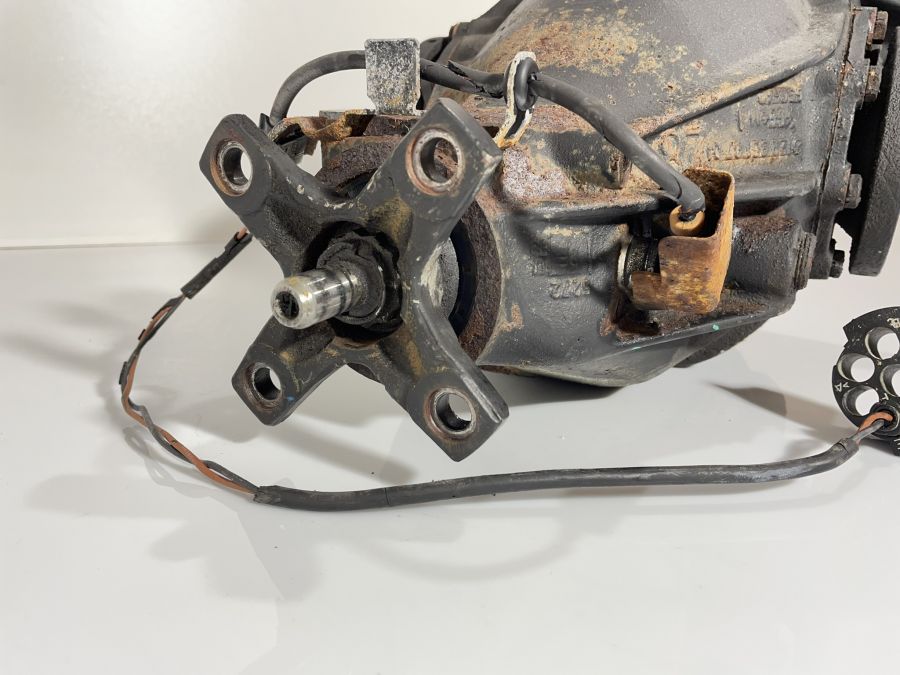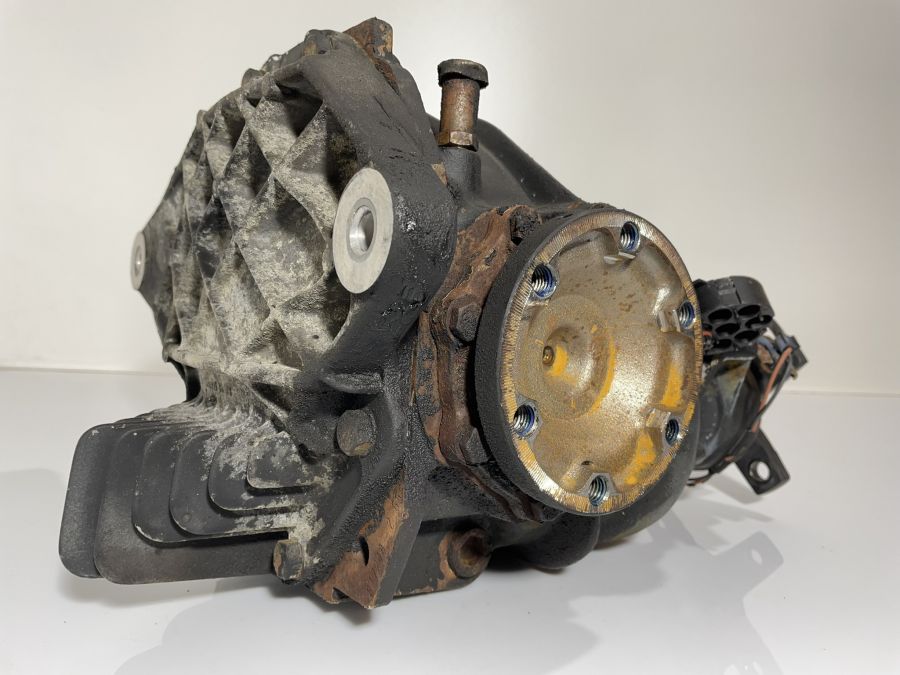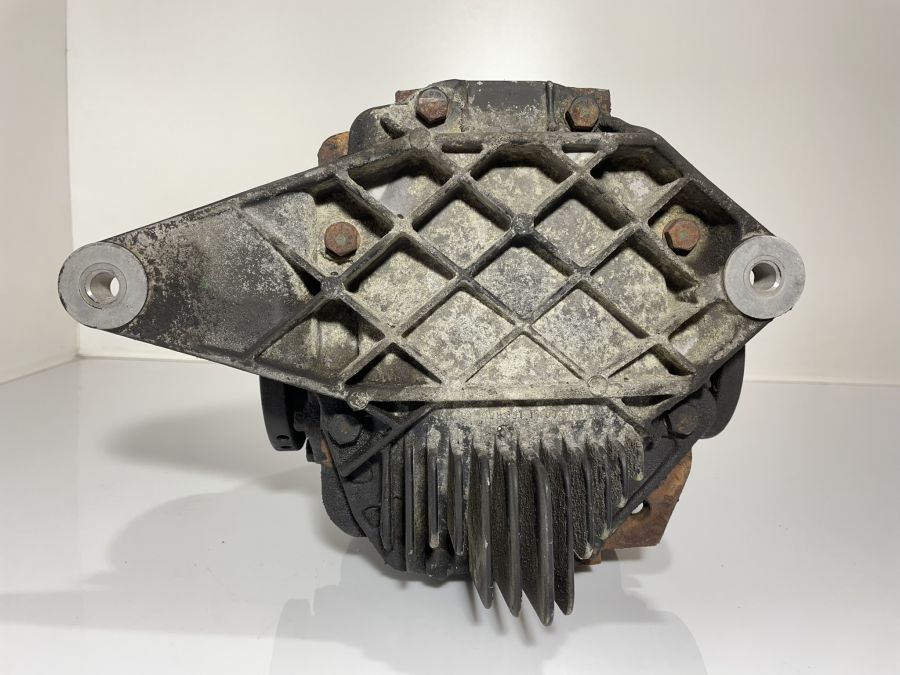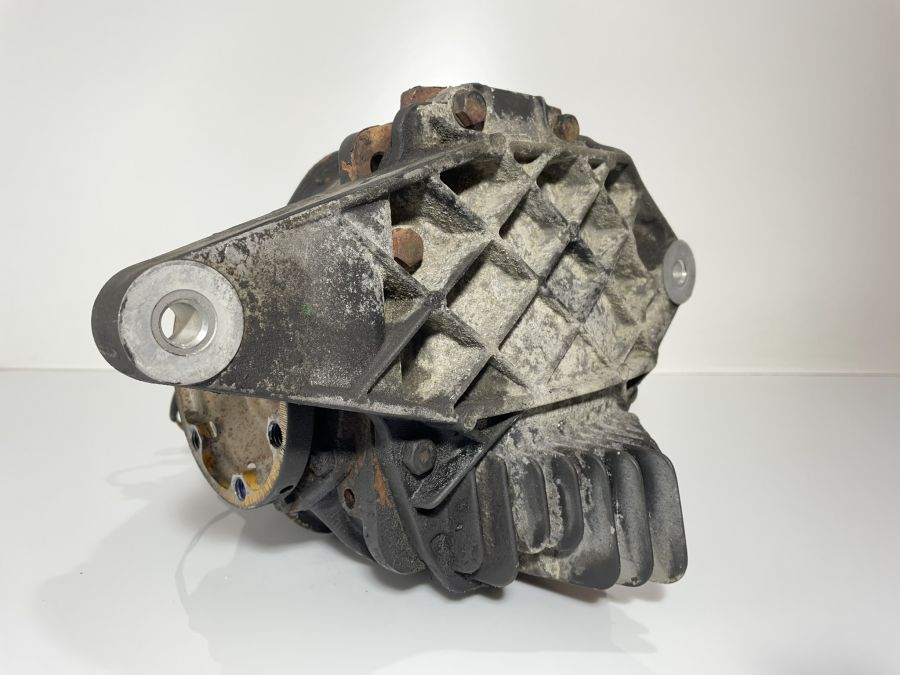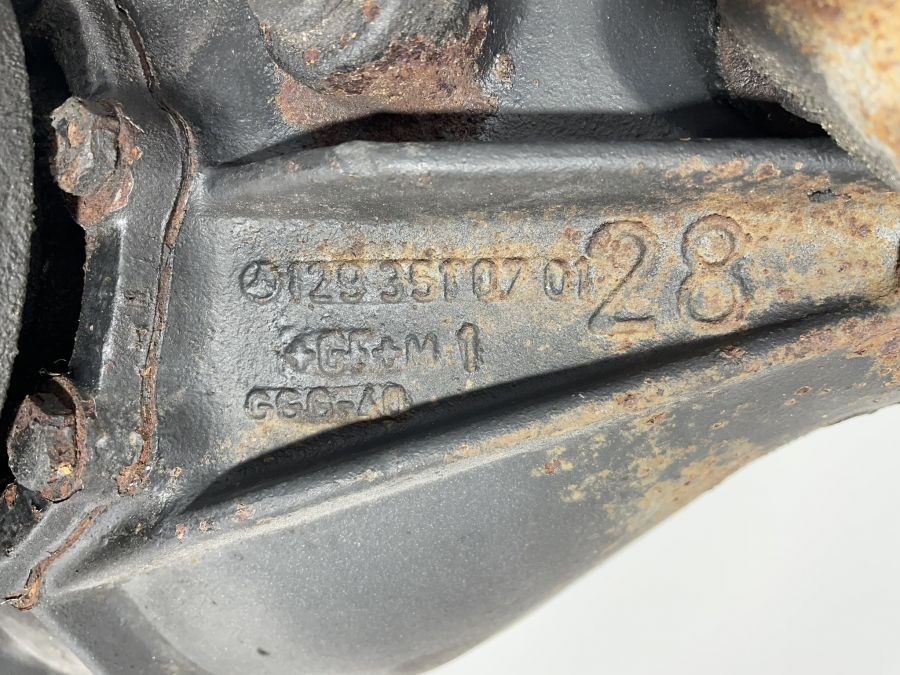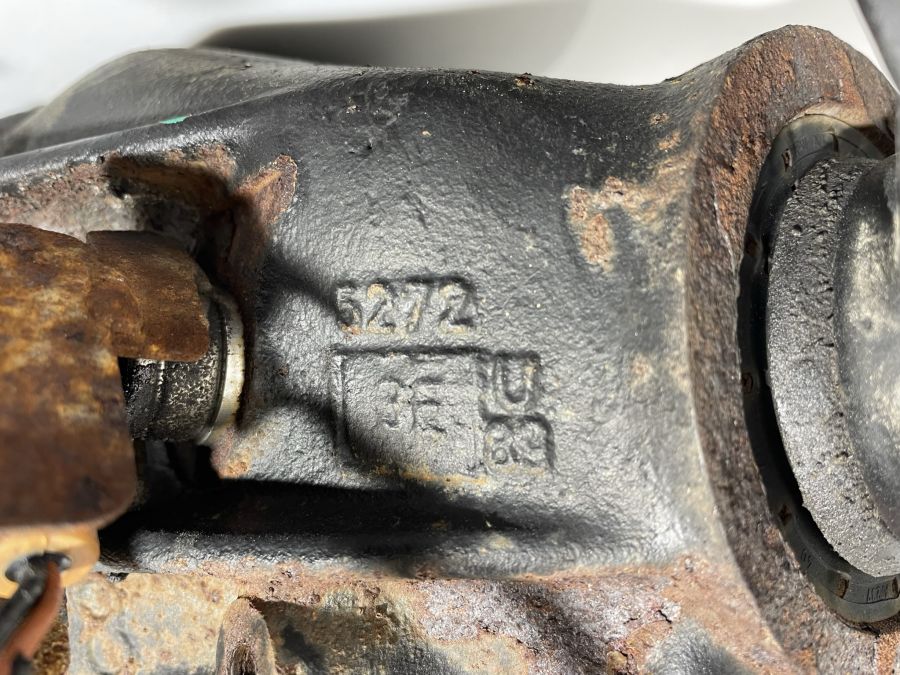 1293510701 Rear diferencial
A1293510701
€ 450,00
Product ID:

400

Category:

Part number:

1293510701
A1293510701

Condition:

Used

Description:

Cosmetic defects, rusted. Working condition. There are oil leaks from the seals. Wire insulation damaged. Fits for 89-93 model cars.

Technical specifications of this differential:
Ratio: 3.69:1
Ring gear diameter: 215 mm
Pinion gear diameter: 32 mm
Number of teeth on ring gear: 47
Number of teeth on pinion gear: 15
Axle spline count: 24
Differential type: Open differential

The differential is an important component of the vehicle's drivetrain, responsible for transmitting power from the engine to the wheels while allowing them to rotate at different speeds during turns. This differential is designed specifically for the R129 series.
Shipping cost information
---
Part is comming from this vehicle ...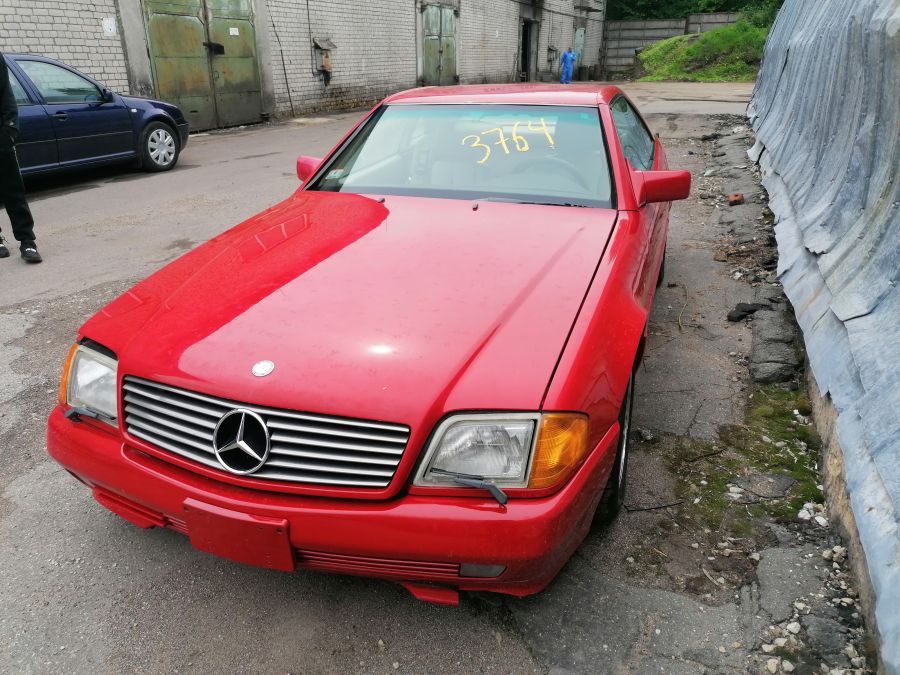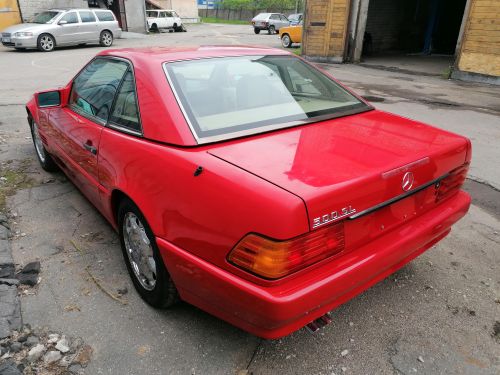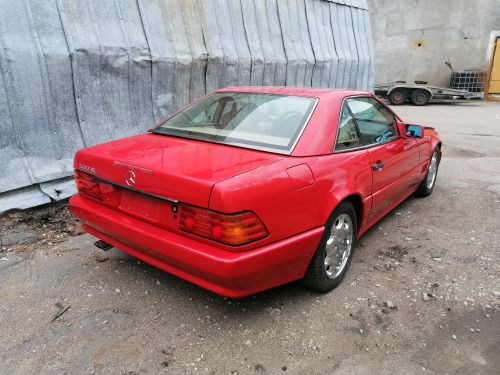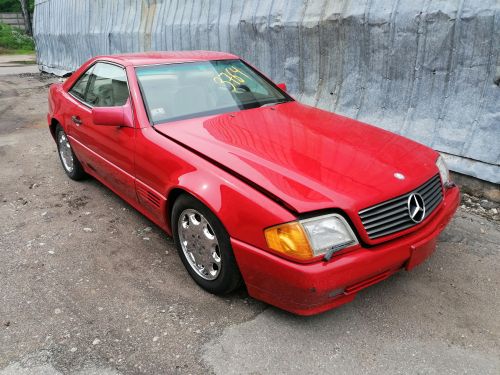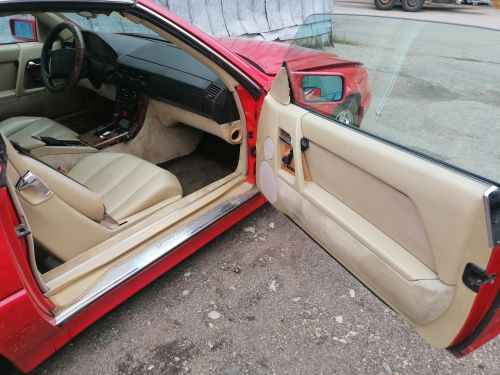 Mercedes 500SL
R129
VIN:

WDBFA66E5LF003764

Year:

1989

Milage:

284 299 km / 176 655 mi

Engine:

M119.960

Exterior:

Red

Interior:

Beige

Description:

In February 2022, the very first red Mercedes SL-Class with model code R129 was purchased in Boston, USA and imported to Latvia in Europe. Unfortunately, the car is badly worn and cannot be restored. However, we are now dismantling the car and offering its spare parts to help maintain other R129 models.

Although this SL is very basic and does not have any rare or interesting parts, we will carefully inspect all of its spare parts and make them available for sale if they are still usable.

Please note that the whole car is not for sale as it has already been disassembled. If you own an R129 and are in need of spare parts, be sure to check out our inventory. We take great care in ensuring the quality of our spare parts to ensure your satisfaction.
---
Another parts form Engine, gearbox, A/C - Other ...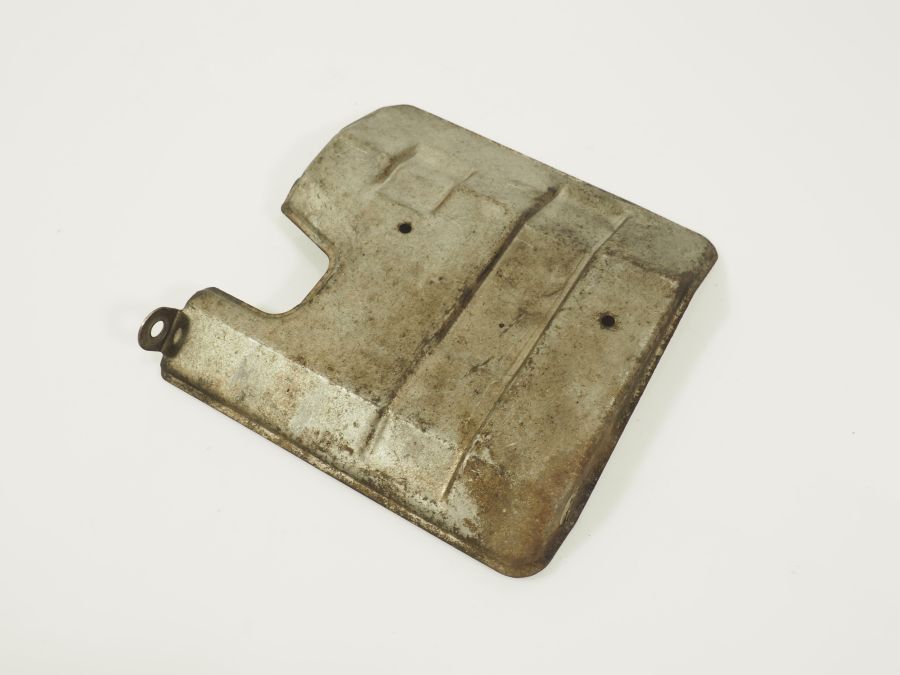 1191510145
Engine starter heatshild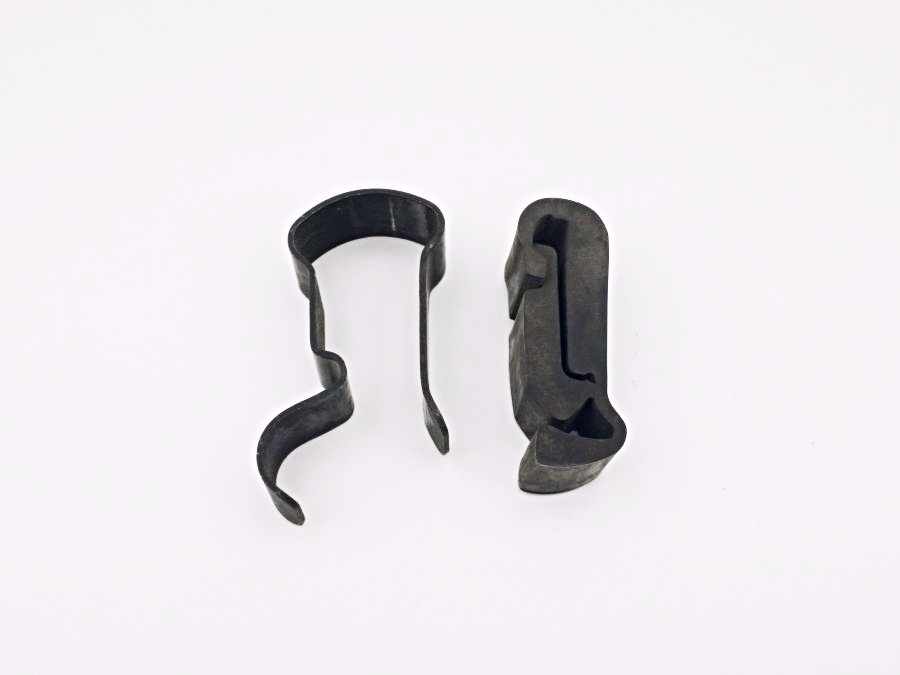 1295040146
Bracket for front cooling radiator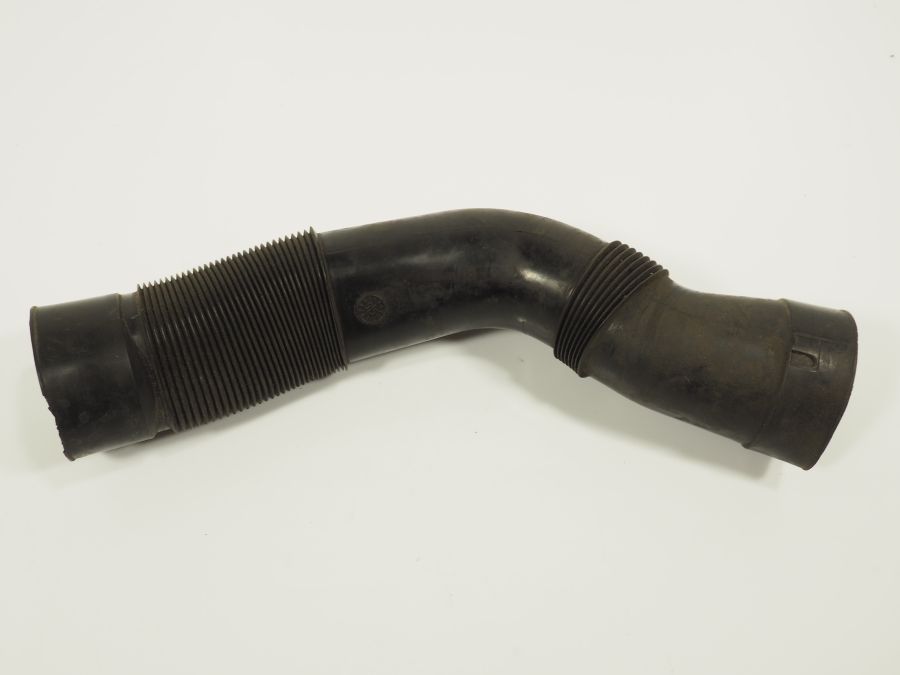 1190940082
Left side air intake pipe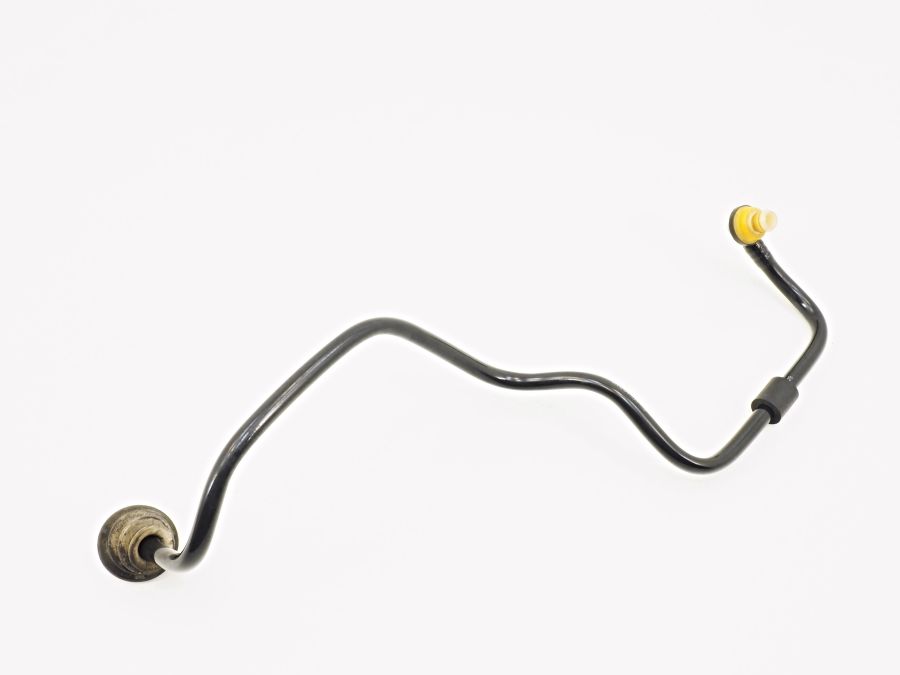 1294303229
Vacuum line to brake booster